In biomaterials laboratory, manufacturing and development of metallic based biomaterials used in load bearing applications (teeth implant, hip joint implant, etc.) have been studied. In addition, experimental studies on surface activation and in-vitro studies of metallic biomaterials are conducted. Studies are mainly based on the manufacturing of porous titanium and its alloys by powder metallurgy technique and the designing of metallic biomaterials having mechanical properties similar to that of bone. Besides, surface of porous metallic materials are coated with sodium, calcium and magnesium based titanate phase by hydrothermal methods. Instead of structural properties of various characterized coatings, functional properties are investigated by both in vivo and in-vitro tests. Especially, apatite formation mechanism of various coatings are conducted with in-vitro studies by using simulated body fluid.
High Temperature and Pressure Vessel, PARR 5500 Compact
Vacuum Oven, Nüve, EV018
Precision Balances, Precisa XB 220 A
Magnetic stirrer and heater, Misung, MS 300 HS
Balloon heater and magnetic stirrer, Termal N11715K
Ultrasonic Cleaners, KUDOS, SK221 OHP
Distilled Water Equipment , SHINSAENG Sawr/FineTech.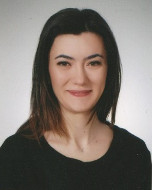 Ezgi Bütev Öcal (Ph.D Candidate)
Ph.D.: Metallurgical and Materials Engineering, METU (2015-ongoing) M.Sc.: Metallurgical and Materials Engineering, METU, 2015 B.Sc.: Metallurgical and Materials Engineering, METU, 2012 Tel: (312) 233 23 30 E-mail: ebutev@cankaya.edu.tr Office: N-C09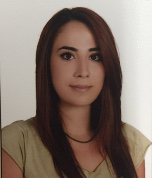 İdil Meriç İkiz (Undergraduate Student)
Çankaya University, Department of Materials Science and Engineering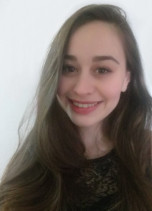 Gülberk Selin Kıran (Undergraduate Student)

Çankaya University, Department of Materials Science and Engineering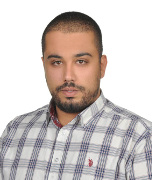 Teksen Tügen (Undergraduate Student)

Çankaya University, Department of Materials Science and Engineering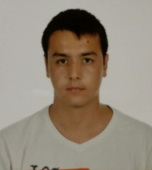 Burak Ünal (Undergraduate Student)

Çankaya University, Department of Materials Science and Engineering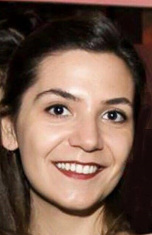 Ezgi Yantiri (Undergraduate Student)

Çankaya University, Department of Materials Science and Engineering
1) Levent Koroglu, Ezgi Butev, Ziya Esen, Erhan Ayas."A Novel Approach for Synthesis of Monticellite Based Bioactive Ceramic Powders from Boron Derivative Waste".
Materials Letters, 209, 315–318. (2017)
2) Ziya Esen, Ezgi Bütev Öcal. "Surface Characteristic and in-vitro behavior of hydrothermally treated bulk Ti6Al7Nb alloys". Surface and Coatings Technology, 309,
829-839. (2017)
3) Ezgi Bütev, Ziya Esen, Şakir Bor. "Characterization of Ti6Al7Nb alloy foams surface treated in aqueous NaOH and CaCl2 solutions". Journal of the Mechanical Behaviour of Biomedical Materials, 60, 127-138. (2016)
4) Ezgi Bütev, Ziya Esen, Şakir Bor. "In vitro bioactivity investigation of alkali treated Ti6Al7Nb alloy foams". Applied Surface Science, 327, 437–443. (2015)
1)TÜBİTAK 1001: Seçmeli Lazer Eritme Yöntemi ile Üretilmiş Ti6Al4V Alaşımlarının Isıl-Hidrojen İşlemiyle Mekanik Özelliklerinin Optimizasyonu ve Yüzey İşlemleri (öneri durumda)
2)TÜBİTAK112M341: "Biyomedikal uygulamalar için gözenekli Ti6Al7Nb implant alaşımlarının hidrotermal yöntemlerle yüzey aktivasyonu ve karakterizasyonu" (2012 Kasım – 2015 Mayıs 2015)